Senate Republican Leader Mitch McConnell, speaking on the Senate floor at almost 10 p.m. Wednesday night, announced that senators will review the new FBI report into Supreme Court nominee Brett Kavanaugh's background Thursday, including allegations made against the judge by Christine Blasey Ford.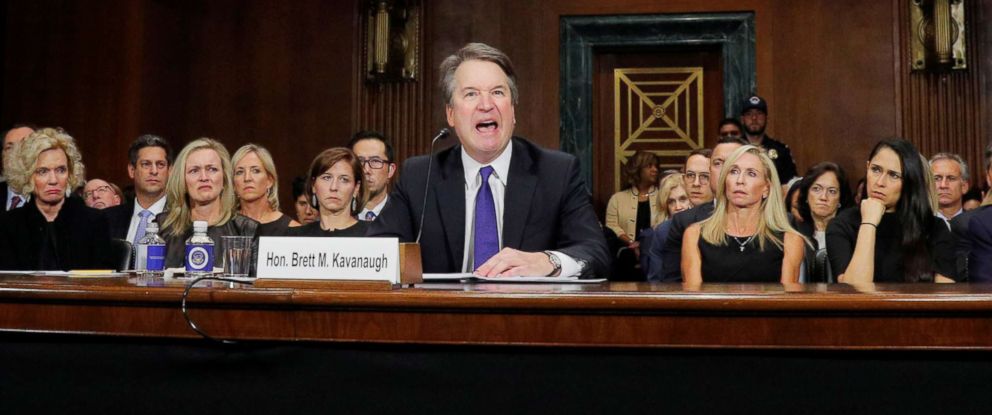 Interested in Supreme Court?
Add Supreme Court as an interest to stay up to date on the latest Supreme Court news, video, and analysis from ABC News. Supreme Court Add Interest
McConnell filed a motion that will kick off the process towards a final vote.
McConnell filed cloture on the nomination, which is a motion to bring debate to a close. The senate will hold a cloture vote on Friday, and if it passes, it's likely the senate will hold a final vote on Kavanaugh's confirmation sometime Saturday.
NEW: Senate Majority Leader Mitch McConnell says Senate will receive tonight the results of the FBI's supplemental background investigation of Brett Kavanaugh, files procedural motion to advance nomination. https://t.co/upleYWja6d pic.twitter.com/DjxvzWNf0V
— ABC News Politics (@ABCPolitics) October 4, 2018
If they don't have the votes to cut off debate on Friday, it cannot move forward to a final vote.
All 100 senators will be able to access the report Thursday morning in rotating time blocks, starting at 8 a.m.
Speaking on the senate floor, McConnell said there will be "plenty of time" for senators to review the material before the Friday cloture vote.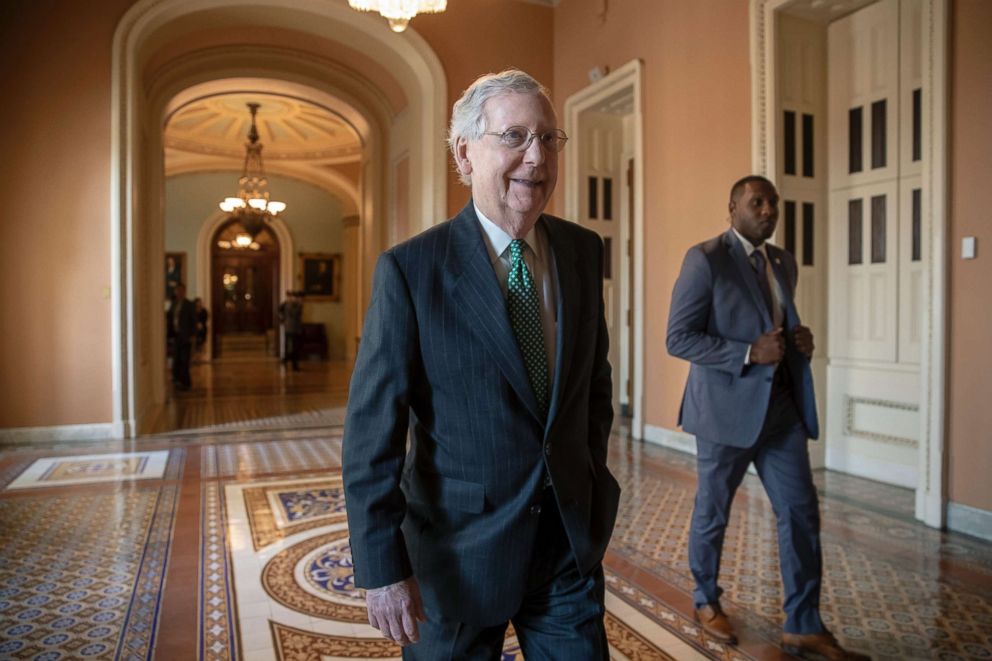 Senators are not expected to receive a full report of everything the FBI investigated in their week-long investigation — rather, they are expected to receive interview summaries without any conclusions drawn by the FBI, Republican Sen. Bob Corker told reporters after a closed-door GOP lunch on Capitol Hill. As is protocol, the FBI does not make conclusions in a background investigation.
(MORE: Trump 'stating the facts, ' not mocking Christine Blasey Ford in controversial speech, White House says)
https://abcnews.go.com/Politics/senators-await-fbi-report/story?id=58269043